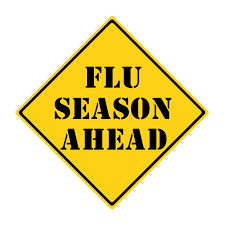 FLU SEASON
Influenza season is on its way! Protect yourself and your family with the influenza vaccine. Schedule an appointment or walk-in 8:00am-4:45pm. Please remember to wear your face mask. **If you are ill, wait until you are feeling better**
COVID-19
Keeping our community safe and healthy is a priority here at Plum Creek Medical Group, especially with the current COVID-19 situation. We want to maintain the possibility of infection as minimal as possible. We are currently providing Telehealth, same quality care from the comfort of your home.
We ask that anyone with symptoms that include: Fever, cough, mild shortness of breath, or that have been around someone that tested positive for COVID-19, PLEASE STAY HOME DURING THE ILLNESS. Restrict activities outside the home, except for getting necessary medical care. If medical care is necessary call our clinic first at 308-324-6386. We thank you for understanding and helping keep our staff, providers, and community healthy.
Welcome to Plum Creek Medical Group
Plum Creek Medical Group has three Family Medicine Specialists and three Certified Physician Assistants serving Lexington and the surrounding area. We have clinics located in Lexington and Eustis to service our patients. Our facility includes access to specialists in orthopedic back surgery, orthopedic, and cardiology. Our services include preventative care, illness, injury and disease management. Our care team works with you for a lifetime of good health!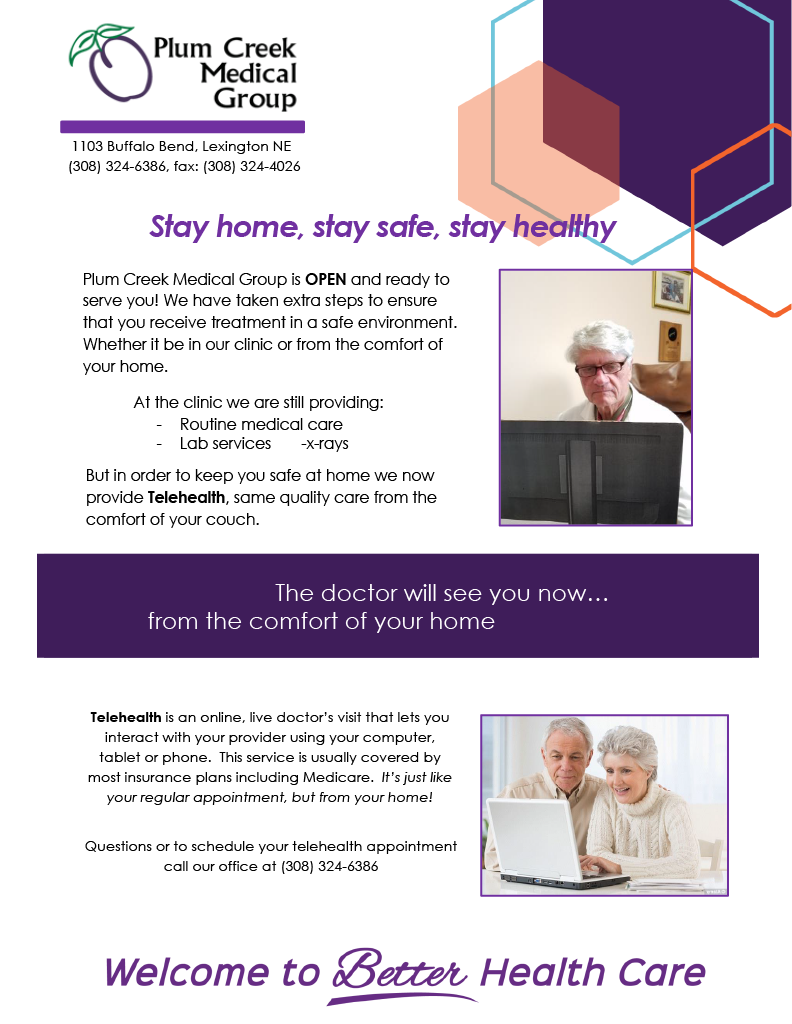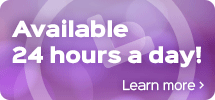 For after-hours medical concerns please call (308) 746-6065.