Jennifer Hunke, PA-C
Certified Physician Assistant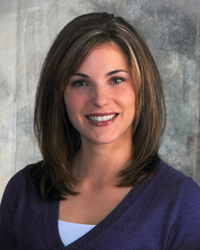 Education and Experience:
Bachelor of Science in History and Biological Sciences
Master of Science in Molecular Biology
Graduate of the Physician Assistant Program at the University of Nebraska Medical Center
Joined the Plum Creek Medical Group staff in January 2012
Area of Medical Expertise:
Perform physical exams, obtain medical histories, diagnose and treat illnesses, order and interpret tests, counsel on preventive health care, assist in surgery and prescribe medications.
Family:
Jennifer lives in Lexington with her husband Christopher and three children.
Interest/Hobbies:
Gardening, bike riding and outdoor activities.