Maria G. Diaz MSED, PLMHP, PLADC
Bilingual Mental Health, Drug and Alcohol Counselor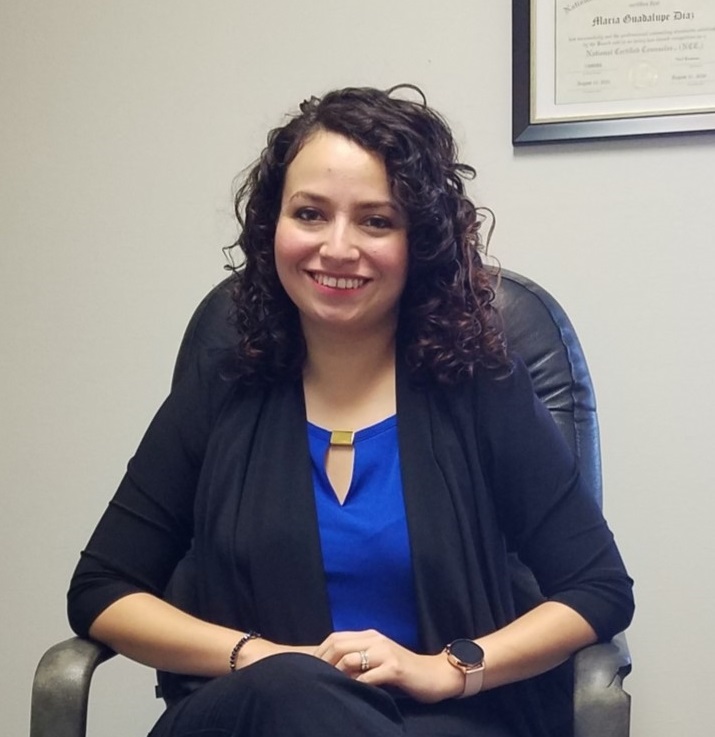 Education and Experience:
Bachelor of Science degree from the University of Nebraska at Kearney
Master of Science in Education from the University of Nebraska at Kearney
Completed internship at VA Nebraska-Western Iowa Health Care System
Joined Plum Creek Medical Group staff in September 2021 
Areas of Expertise:
Maria has a mental health practitioner and a drug and alcohol license allowing her to work with a wide range of mental health and substance use concerns within the community.  Her primary forms of counseling include cognitive behavior therapy; solution focused brief therapy, behavior therapy, and motivational interviewing.  Maria creates and works alongside clients to find healing.  She works with depressive disorders, anxiety disorder, life adjustments and more. Maria also works closely with the county and district probation offices in Lexington where she completes co-occurring and substance use evaluations in addition to outpatient counseling
Family:
Maria and her husband Lazaro live in Lexington with their daughter Leah.
Interests/Hobbies:
Maria's hobbies revolve around her family and friends. She is from Mexico and is passionate about diversity and experiencing different cultures.  Throughout her time in collage, Maria spent time with families of different cultures. She likes to spend her free time cooking, baking, dancing and swimming.